"Nothing is more despicable than respect based on fear."

Albert Camus

    In one on one lessons, problematic areas are dealt with intellectually while focusing on the strong  areas with positive emotional input. The easiest way to ride a bike up a hill is to be distracted by the beautiful scenery along the way.  Technique and musicianship can then serve as a conduit for the deeper emotional expression. Similar to a painter cleaning off his/her paint brushes and canvas before proceeding to create.  

    When people think of playing a classical instrument, demoralizing thoughts of hours and hours of scales, arpeggios, studies and a metronome come to mind. With a greater understanding on how the human mind works, the less time is needed to spend on such drudgery. The key is the imbalance in favor of advantageous body mechanics versus disadvantageous body mechanics and how to focus and give yourself the greatest results with the least amount of effort and time. This is especially useful in this day and age of many distractions.

    As a teacher, I call upon my background in 
Alexander Technique IPAC
 ,  the pedagogy of Helen Gagne and William Valleau as well as many years of advanced chamber music coaching with Marcel St. Cyr (original cellist of the Orford String Quartet).  My students find me both extremely supportive and, I hope, inspiring. They have a lot of fun, both with one on one lessons as well as in ensemble classes. I work to make my students feel comfortable and at ease in their lessons. After all, it wasn't too long ago that I was shown a lot of patience by my cello instructors. 

"Dare to make mistakes"

- Dr. Darlene Chepil Reid

(composer) 

"The greatest teaching tool is a mutually assured acceptance."

- Me!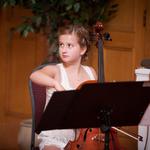 Rates for regular weekly lessons

Student rate - $35/hour lesson

Adults - Sliding scale between $40 and $65

Occasional Lessons - $90

Ensemble Classes (Mondays 7:30pm to 9:00pm and Sundays 3:00-4:30)

Free to all regular students.

$10 drop in fee.

​No experience required - I teach all levels including absolute beginner.





Diagrams from my book

 "The Big Book of Beginner Cello Technique"

With special notes by Prof. E. Gnome

Free pdf files of book for all beginner students taking regular weekly lessons. 

Getting a cello

     Cellos to rent are becoming harder and harder to come by.  Best bang for your buck would be Long and McQuade (902) 496-6900.  $40 a month (not insured) will get you a pretty good cello to start on.  My students have had the most luck with the Yamahas.  

     If you wish to purchase, you are looking at a minimum $1000.00 investment and it would be best to have someone such as myself help you in your search.

​      I also have 1 full size and 1 3/4 size cello that can be loaned short term depending on the situation and availability of the instruments. 

Location - 2 Mansfield Lane, Lower Sackville


Call me, maybe 902-430-3980